boys/girlsCLUB HOODIE

£25.00
GIRLS club LEOTARD
short sleeved £25.00
NEW! GIRLS CLUB LEOTARD
LONG SLEEVED £30.00
GIRLS CLUB LEGGINGS
£15.00
boys/girls CLUB T-SHIRTS £10.00
PLEASE FILL OUT THE ORDER FORM BELOW, SUBMIT AND PAY CORRECT CASH INTO CLUB PLEASE ALLOW 2-3 WORKING DAYS FOR AN EMAIL CONFIRMATION OF YOUR ORDER.
PLEASE NOT: WE LIKE TO SEE GYMNASTS IN CLUB KIT FOR CHAMPIONSHIPS, BUT THIS IS NOT COMPULSORY, THANK YOU
New gymnasts can come to morning lessons in their gym kit but DON'T FORGET your school uniform for the day! T-shirt, shorts, leggings, joggers, leotard is fine and bare feet please no socks. Long hair tied back, no jewellery and remember to bring a water bottle! After school gymnasts PLEASE REMEMBER your kit to change into, you will NOT be able to participate in your school uniform.
NEW TO BRIGHT STARS classes....?
WANT TO ORDER OUR BRIGHT STARS KIT.....?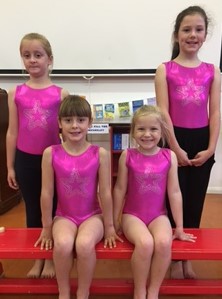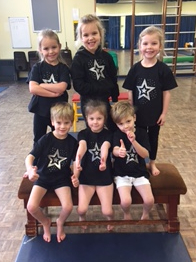 **** KEEP WARM ****
order now for the winter term!!!!
GIRLS club longLEGGINGS £15.00