CAREERS WITH BRIGHT STARS

DO YOU HAVE A PASSION FOR GYMNASTICS AND SPORT? ARE YOU GOOD WITH CHILDREN? DO YOU WANT A REWARDING CAREER WORKING AROUND FAMILY? CHOOSE YOUR HOURS, CONTACT US FOR MORE DETAILS....JOIN OUR TEAM!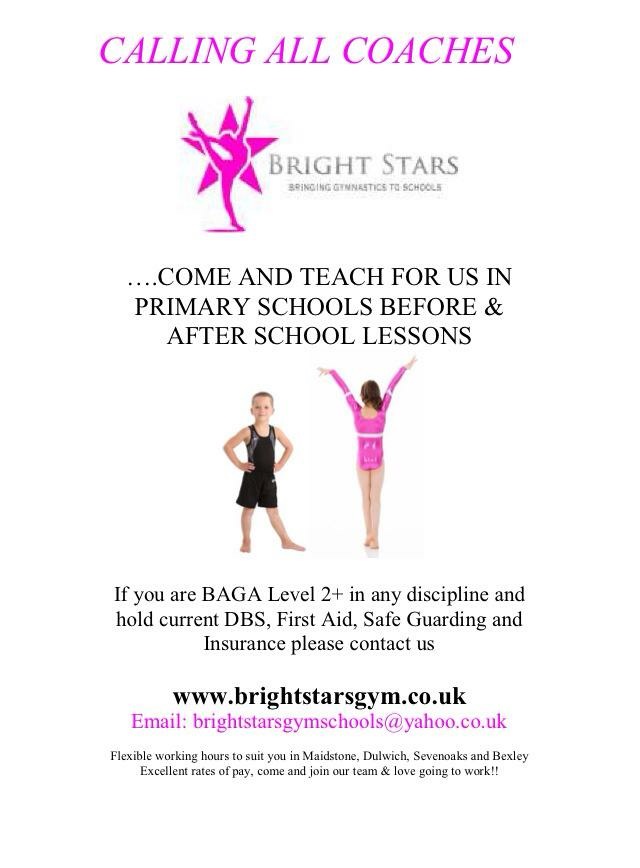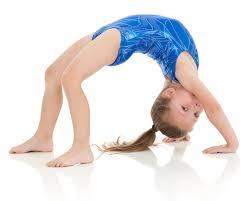 INTERESTED IN BECOMING A GYMNASTICS COACH?
BRIGHT STARS AND SPECTRUM GYMNASTICS ACADMEY ARE LOOKING FOR KEEN, ENTHUSIASTIC, ENERGETIC AND PASSIONATE LEADERS TO JOIN OUR TEAM OF COACHES. FULL IN HOUSE TRAINING AND A POSSIBILITY OF GAINING BRITISH GYMNASTICS QUALIFICATIONS WITH US. NO GYMNASTICS BACKGROUND NECESSARY, JUST AN INTEREST AND A LOVE FOR SPORT
Join our TEAM at Bright Stars Gym Schools
Fantastic Job opportunities to coach primary classes before after school. Be part of a great team and work within local areas!
We are currently recruiting a Club Level Gymnastics Coach to deliver sports specific coaching sessions to participants of all ages in primary schools in Kent and the South East
Principal Duties:
Plan and deliver a varied and interesting programme of sport specific activity to a maximum class of 16 children.

To ensure that coaching sessions are suitably planned and developed for all people including those less able or with specific needs.

To implement appropriate Health and Safety policies and procedures in order to ensure a safe, effective, child friendly environment at all sessions.

To maintain detailed and accurate records of those attending sessions and to ensure that these are regularly passed on to Head Coach.

To on occasion handle monies paid by participants and issue receipts for payment.

To undertake regular programme evaluation and feedback to Head Coach on a weekly basis.

To maintain current knowledge of Governing Body and other relevant company programmes, policies, guidance and advice.

To be committed to continuous professional development relevant to the post.

To attend meetings as and when required/directed.

To undertake any other duties appropriate to the post.
Qualifications, Experience and Skills:
BAGA Level:2 or higher in any BAGA Discipline.

Basic first aid for sports coaches (or equivalent) trained or a willingness to undertake this training before commencing activity.

Previous experience of coaching a variety of different age groups and abilities in any sport.

Previous experience of delivering in a variety of settings including sports clubs and leisure centres.

Excellent communication skills

Good organisational ability

Knowledge of the delivery of sport

Ability to encourage increased participation

Able to work with a range of abilities

Able to monitor and report on outcomes and outputs
All employees will have a Disclosure and Barring Service (DBS) disclosure at an appropriate level.
If you feel you meet the criteria for the role please apply through the button below and attacha copy of your CV.